30th IEEE Symposium on Security & Privacy
The 2009 symposium marks the 30th annual meeting of this flagship conference. Since 1980, the IEEE Symposium on Security and Privacy has been the premier forum for presenting developments in computer security and electronic privacy, and for bringing together researchers and practitioners in the field.
The 2009 symposium was held May 17-20 at the Claremont Resort in Oakland, California. The 2010 Symposium will be held May 16-19, 2010.
Program
[
1-page PDF Version for Printing
]

Awards
Congratulations to authors of the award papers!
Best Paper Award: Native Client: A Sandbox for Portable, Untrusted x86 Native Code, Bennet Yee, David Sehr, Gregory Dardyk, Brad Chen, Robert Muth, Tavis Ormandy, Shiki Okasaka, Neha Narula, Nicholas Fullagar (Google)
Best Student Paper Award: Automatic Reverse Engineering of Malware Emulators, Monirul Sharif, Andrea Lanzi, Jonathon Giffin, Wenke Lee (Georgia Institute of Technology)
Best Practical Paper Award (from IEEE Security & Privacy Magazine): Wirelessly Pickpocketing a Mifare Classic Card , Flavio D. Garcia, Peter van Rossum, Roel Verdult, Ronny Wichers Schreur (Radboud University Nijmegen)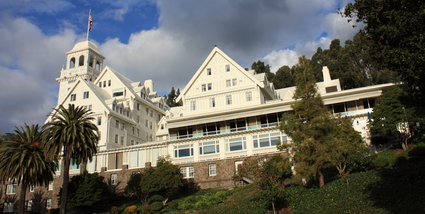 Claremont Resort, Oakland, California
Symposium Organizers
General chair:
David Du
(University of Minnesota)
Treasurer: David Shambroom (Intersystems Corporation)
Program Committee